Bachelor's Degree
BACHELOR OF APPLIED SCIENCE IN ORGANIZATIONAL MANAGEMENT
Take your potential to the next level with a bachelor's degree from SJR State.
Continuing your education is key to increasing your income and opportunities for advancement.
Attend online, full time or part time!
• Gain the skills and knowledge necessary to enter the workforce or advance in a mid-management level position within the public, private, and non-profit sectors.
• Develop an understanding of leadership issues through a practical approach using real-world applications.
CHOOSE YOUR TRACK:
Let's discuss your future. Call (386) 312-4194 or email

The SJR State ADVANTAGE
• SAVE! SJR State costs less than universities
• Industry-driven curriculum
• Capstone projects
• Resume/interview skills support
• Academic support and workshops will help keeps you focused and on track
• On-site tours of our region's top businesses and industries are scheduled each semester
• Internships are available and offer the ultimate experience for students
• This program is eligible for federal financial aid and scholarships
BAS Admission
Readmission Application
FAQs
Tuition
Course Descriptions
Application Deadlines
BAS application processing takes approximately two weeks. Please plan to apply at least two weeks before the start of the semester.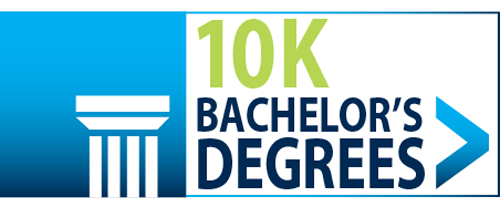 Request Information
Program Contact
Karen Balcanoff
(386) 312-4194