TEACHER EDUCATION
BACHELOR OF SCIENCE IN EARLY CHILDHOOD EDUCATION

Apply for financial aid at FAFSA.ed.gov

General Admission Requirements:
Submission of a completed online application to the baccalaureate program in Early Childhood Education ($30 application fee)
Submission of official transcript(s) indicating the coursework taken and the degree(s) awarded
An earned Associate in Arts degree to include 36 general education credits and 24 elective credits
A minimum 2.5 grade point average on a 4.0 scale
A grade of "C" or higher for all general education credits fulfilling Gordon Rule requirements
A grade of "C" or higher for the following prerequisite course: EDF 2005 (3 credits)
Priority will be given to students who have demonstrated mastery of general knowledge by passing the General Knowledge (GK) Test of the Florida Teacher Certification Examination (FTCE).  To register for the exam visit: www.FL.nesinc.com

Additional Program Requirements:
Optional (Recommended) Electives For Educators: EDF 2085 (Introduction to Diversity for Educators) and EME 2040 (Introduction to Technology for Educators)
Demonstration of foreign language competence. Students who did not complete the foreign language requirement in high school or before acceptance into the program, will need to complete an additional 8 credit hours of sequential foreign language before graduation.
The program is offered in a hybrid format which will allow greater accessibility to all students. The hybrid format will require some on-campus meeting times which will rotate from one campus to another. Each hybrid class meets once each month on Tuesdays or Thursdays, 6:00 - 8:45 p.m.

Students are admitted in the fall and spring terms only.

Questions? Call (386) 312-4242 or

Florida Fund for Minority Teachers (FFMT) Scholarship
Scholarship Awards
The annual amount of the Minority Teacher Education Scholarship is $4,000. Awards are only disbursed during the Fall and Spring semesters, in the amount of $2,000 per semester. Students may be eligible to receive the scholarship for up to two consecutive years.

Eligibility
Individuals who are selected for the scholarship must:
Be as U.S. citizen and a resident of the State of Florida
Be a member of one of the following minority groups: African American/Black, Hispanic/Latino, Asian American/Pacific Islander, or American Indian/Alaskan Native
Be newly admitted into SJR State's Early Childhood Education bachelor's program
Be a junior or senior and have not earned a baccalaureate degree in education
Have earned 60 credit hours or an A.A. degree
Be seeking their first bachelor's degree
Have not exceeded 18 hours of upper division education courses at the time of application

Deadline
The deadline for the scholarship and the bachelor's degree program for the fall term is August 1.

Conditions
Minority teacher education scholar graduates are not required to repay the scholarship amount so long as the scholar teaches in a Florida public school. A scholar may repay the entire scholarship amount by remaining employed as a Florida public school teacher for 1 year for each year he or she received the scholarship.

Apply
Please visit the FFMT website to apply and for more details on the program and scholarship conditions.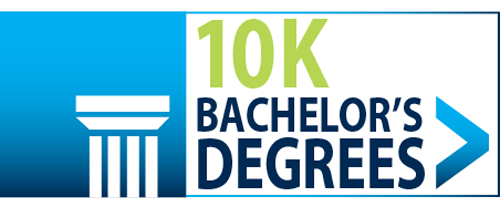 How to access EdReady for FTCE

Informational Presentation
Please review before applying for the Bachelors of Early Childhood Education Program.

Application Deadlines:
Fall - August 1
Spring - December 1

Tuition

Course Descriptions

Course of Study

Program Plan Fall Start

Program Plan Spring Start

FAQs

"The art of teaching is the art of assisting discovery." - Mark van Doren

* Visit our SSN Web page for more information regarding the College's use of Social Security Numbers.