WORKFORCE EDUCATION
CORPORATE COLLEGE

Training available on campus or on site!

SJR State's Business Education department has extended its offerings to serve local companies through its new "Corporate College." Our customized corporate training program ensures a fit between your organization's goals and the needs of your employees.

Contract customized training serves local businesses, industries, municipalities and the military. The curriculum consists of credit and/or non-credit courses specifically tailored to meet your needs and may include a series of topics or focus on one set of special skills. Courses may be held on campus or at a facility of the client's choice. (All face-to-face corporate training has been suspended until further notice.)

Our highly-qualified team offers the following business and Computer training:
- Accounting, including QuickBooks
- Business communication, including Microsoft Office Suite
- Finance, risk management and insurance
- Leadership training
- Marketing and sales, including social media
- Operations and human resources management
- IT training in Sharepoint, SQL and Project Management
- IT training in AWS Cloud Foundations and Cloud Architecting
Call today to schedule a consultation - (386) 312-4183 or email .


SPOTLIGHTS
"The QuickBooks training complements my current skills… I'm excited about the possibilities that lie ahead."
READ ANA'S STORY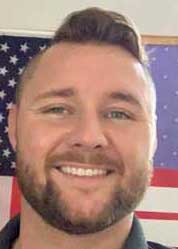 "I enrolled in the Risk Management & Insurance classes ... The courses educated me on insurance laws, principles, and real-world scenarios applicable to insurance. This has helped me in my profession today."
READ TYLER'S STORY