Florida School of the Arts
Meet our Faculty and Staff
Emily Schafer
Dean of Florida School of the Arts

office: 386-312-4315

Dana Cotton
Admissions Coordinator

office: 386-312-4304
text: 386-312-7576
Bio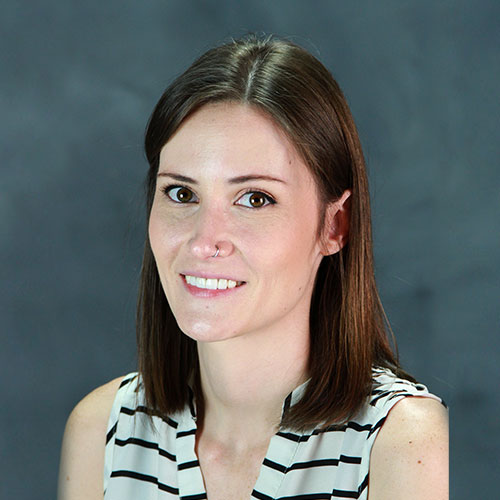 Rachael Holt
Academic Affairs Office Specialist

office: 386-312-4303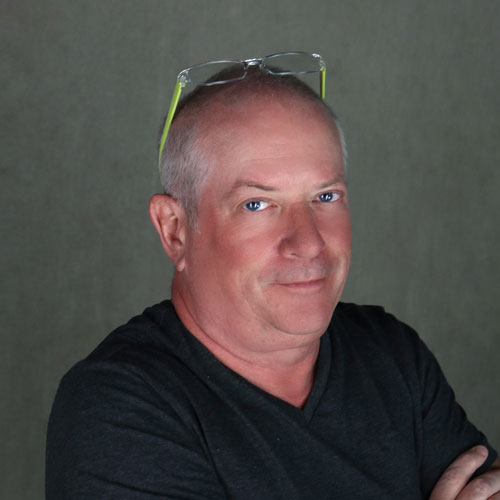 Dan Askew
Studio Art

office: 386-312-4323
Bio

Sarah Alexander
Adjunct - Studio Art,
Gallery Director

office: 386-312-4313

Timothy Castell
Scenic/Lighting Design

office: 386-312-4123
Bio

Freddick Bratcher
Adjunct - Modern

office: 386-312-4300
Bio

Tiffany Jordan
Costume Design

office: 386-312-4320
Bio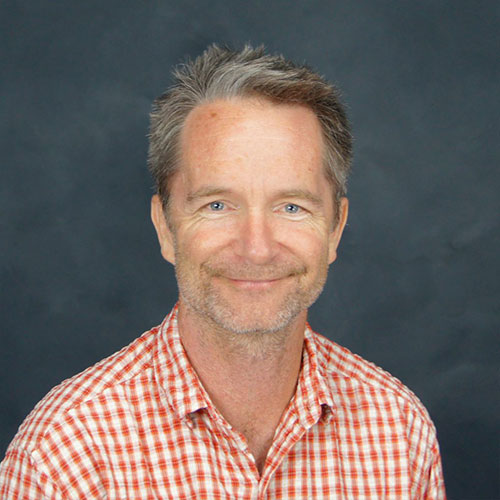 Kevin Kelly
Acting

office: 386-312-4312
Bio

Walter Lara
Photography

office: 904-576-8767
Bio

Chuck Marsh
Studio Art

office: 386-312-4314
Bio

Jessica Mayhew
Dance + Ballet

office: 386-312-4308
Bio

Andrea Montez
Dance

office: 386-312-4311
Bio

Justin Murphy
New Media Design & Animation

office: 386-312-4319
Bio

Victoria "Torrie" Sanders
Scenic/Lighting Design

office: 386-312-4109
Bio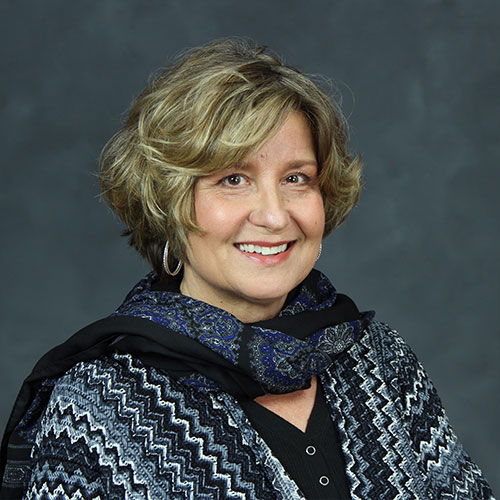 Kandie Smith
Musical Theater Voice

office: 386-312-4309
Bio

Rhonda Tinnin
Adjunct - Musical Theater

office: 386-312-4049

Rachel Washington
Adjunct - Graphic Design/New Media

office: 386-312-4300
Bio

---
Dana Cotton - Admissions Coordinator
Dana Cotton serves as the Admissions Coordinator for the Florida School of the Arts. With a personal love for art and theatre, Dana strives to attract new students with a desire to learn and grow their craft as they follow their personal dreams and aspirations.
Having earned a Bachelor of Arts degree with honors from Jacksonville State University, Dana understands the true value of the education and training made available to the future students of Florida School of the Arts.
Driven by her passion for photography, Dana won first place in each of two juried exhibitions at JSU. One was for a silver gelatin image and another for a reclaimed book pinhole camera piece and for the images taken with it. Dana also won second place for a large format digital print at the Gadsden Museum of Art… also in a juried exhibition. Dana's newborn photography was published in the Regional Medical Center's Thrive for Life Spring 2016 edition.
Dana has twenty years of experience as a professional business manager and sales coordinator. In her spare time, she continues to perfect her photographic techniques, traveling, stand-up paddle-boarding, body boarding, swimming, dancing, and enjoying disc golf with her family.

---
Dan Askew - Studio Art
(2011)
B.F.A., University of Southern Mississippi
M.F.A., University of North Texas
With an MFA in Sculpture from the University of North Texas, and a BFA from the University of Southern Mississippi, Dan has been teaching in Higher Education since 1990, and teaching at FloArts since 2011. He also has experience as director of a sculpture program, university gallery director, graphic artist, sign painter, special effects motion control camera assistant for ILM (Industrial Light and Magic), an architectural sculptor for themed architecture (Atlantic Casino, Bahamas), and arts coordinator for a community outreach program for at-risk youth in Hattiesburg, Mississippi.
With an exclusive background in foundry and having participated in numerous cast iron conferences, his work also includes the use of found objects, fabrication in a variety of materials, video, ceramic elements, kinetic components, painting, photography and graphics.
"An understanding of and participation in contemporary art makes me comfortable with a multi-media approach to teaching art process. Syllabi are designed so that, through different levels, the student will be asked to express an increasingly more sophisticated understanding of a wide range of technical process, the formal language of design, and conceptual directions, with an objective to motivate the student toward independent development, and an imperative that the college experience is not the culmination of the learning journey, but the maturation of a template for lifelong learning."

---
Timothy Castell - Scenic/Lighting Design
(2019)
M.F.A , University of Florida
B.A , Oklahoma State University
Instructor of Scenic Design and Technology, Tim Castell, joined Florida School of the Arts in 2019 and teaches Principles of Scene Design, Rendering for the Theatre, Scenic Painting, Drafting, and Theatre Production Lab. He earned his BA at Oklahoma State University in Theatre Technology and his MFA at the University of Florida in Scene Design. Tim has been working professionally in the theatre for the past 10 years and was very excited and humbled to join FloArts as an instructor.
Previously, Tim worked for theatre companies such as the Pacific Conservatory for the Performing Arts (PCPA), Alabama Shakespeare Festival, Asolo in Sarasota, Theatre Memphis, Light Opera Oklahoma, and a smattering of others. In addition to carpentry, painting, sculpture, and welding, he loves to design for the theatre and to share his experience with others.

---
Freddick Bratcher - Adjunct Modern Dance
Freddick Bratcher began his dance training while in high school in San Francisco. After graduating, he danced with the San Francisco Opera Ballet and the California Ballet Company in San Diego. He later toured with the Donald McKayle Inner City Repertory Company of Los Angeles, Alvin Ailey American Dance Theater, and Martha Graham Dance Company. The Fusion Dance Company recruited Freddick to Miami in late 1976.
In 1980, he formed his own company, Freddick Bratcher & Company Contemporary Dance Theater, which stands as one of Florida's oldest contemporary dance companies. The company has performed throughout Florida, as well as in Chicago and New York. Mr. Bratcher also taught in New York, Indiana, Colorado, and throughout Florida, as well as in Tokyo, Japan and Bogota, Colombia. He held the position of professor of modern, jazz, and composition at New World School of the Arts in Miami for 20 years. In the Dance Program at Florida School of the Arts, he has held the positions of full professor and adjunct professor of Modern Dance.

---
Tiffany Jordan - Costume Design
(2016)
M.F.A., University of Georgia
B.F.A., University of Florida
Tiffany Jordan is the costume shop manager and costume faculty member at Florida School of the Arts. Tiffany received her BFA degree from the University of Florida, and her MFA degree from The University of Georgia. Before beginning her career at Florida School of the Arts, she worked in fashion design and marketing in Orlando Florida.
"If a student leaves my classroom with new skills, I've done my job. If a student leaves my classroom knowing they are accepted for who they are, then I've reached my goal."

---
Kevin Kelly - Acting
(2015)
M.F.A., New York University
B.A., California State Polytechnic University, Pomona
Kevin Kelly is in his fourth year at FSOA, and teaches Acting, Speech, Directing and Improvisation classes in the Acting Program. Before joining the FloArts faculty he was a professional actor based in New York City for twenty-five years. NYC theater credits include the Public Theater, Manhattan Theater Club, Lincoln Center, and the Acting Company; some favorite regional credits include Arena Stage, the Guthrie, Hartford Stage, Triad Stage and Two River Theater.
TV and film credits include Law & Order and a bunch of soap operas which no longer exist…

---
Walter Lara - Photography
(2015)
B.S., Rochester Institute of Technology
M.B.A., University of North Florida
M.A., Webster University
Walter E. Lara, RBP. Career photographer and educator.
A native of Peru, Lara was educated in Lima, as well as in Miami, Florida, Rochester, New York, and Jacksonville, Florida. As a graduate from the most prestigious school of Photography, The Rochester Institute of Technology (RIT, 90), his programs of study included Graphic Arts and Biomedical Photographic Communications. He is a Registered Biological Photographer (RBP). He also holds master's degrees in Business and Arts in Computer Science from the University of North Florida and Webster University respectively. Lara is also an instructor for SJR State and Florida School of the Arts, where he teaches photography.
Lara's work started with black & white portraiture techniques; after graduating from RIT he worked as medical photographer, technical director or Medical Informatics and Instructor of Kohler Illumination for University of Florida Health Science Center from 1990-2002.
He continues his work in both scientific and commercial photography with clients in the food service industry, stone fabrication, manufactures and artists abroad.
His extreme photography has landed him assignments with Google View Places 360, for Hilton, Hampton Inn, and Omni Hotels. During the summer months Lara travels abroad, contributing with The Guana Tolomato Matanzas National Estuarine Research Reserve and Whitney Laboratory for Marine Bioscience as a volunteer and visiting photographer.
Lara's preferred medium is liquid, glass and nature, aiming for symmetry in motion utilizing extreme optics.
LH84, RIT90, RPB93, UNF95, Webster05. Member of the Florida Art Education Association (FAEA), BioCommunications Association (BCA)
http://walterlara.com
http://businessviewflorida.com/
http://ate.is/sjrstate.edu

---
Chuck Marsh - Studio Art
(1999)
B.A., Brevard Junior College
B.F.A., Herron School of Art, at Purdue, Indianapolis, Indiana
M.F.A., University of Regina, Canada
Charles Marsh is a native of Florida's Space Coast. He received his Bachelor of Fine Arts at Herron School of Art, Indianapolis, Indiana, and his Master of Fine Arts at the University of Regina in Saskatchewan, Canada. While working toward his Masters, he co-founded and was a printer for Prairie Press, taught printmaking and drawing at the University, and worked as a Master Printer with Moosehead Press in Winnipeg, Manitoba, Canada.
Mr. Marsh has been Managing Director and printer for the Nelson Wagner Lithography Workshop at Southern Illinois University, Assistant Professor at Illinois State University, Bloomington, and Master Printer at Boody Fine Arts, Jefferson City, Missouri. After eight years as a master printer, he returned to Florida and became a commercial photographer, first for National Merchandise, Inc. and later for Dale Bulock Photography in Jacksonville, Florida. He subsequently bought the business from Mr. Bulock and maintained the commercial photography enterprise as CM@StudioIII. During this time, he also taught photography at Jacksonville University.
Mr. Marsh came to Florida School of the Arts in 1999 as an instructor of graphic design and photography and is currently a Professor teaching drawing, printmaking, and painting. He lives in Interlachen with his, dog and eight cats, and enjoys frequent visits by his daughter, one granddaughter, and grandson. Mr. Marsh also enjoys an eclectic variety of genres in music, television, and movies, as well as the collecting and photographing of small bits of nature for use in his art.

---
Jessica Mayhew - Dance and Ballet
(2014)
B.A., University of Florida
M.F.A., Florida State University
Jessica Mayhew has an M.F.A. degree from Florida State University in Performance and Choreography. Here, she performed with Dance Repertory Theatre and in works by José Limón, Gerri Houlihan, Michael Foley, Andrew Noble, Tim Glenn and Lynda Davis to name a few. Some of Jessica's professional performance credits include Florida Dance Theater, Surfscape Contemporary Dance Theatre, Jackie O'Toole and Dancers, along with being featured in a film documentary of Alberto Alonso's life, "Dance of My Heart," who was the co-founder of the National Ballet of Cuba. Jessica studied closely with Mr. Alonso for over 7 years while working toward her undergraduate degrees and beginning her professional career in teaching and performing. He left an indelible mark on her teaching and choreographic styles.
She has presented her work internationally in Kazakhstan as a collaboration with Peter Kalivas and the PGK Project, Inc. of San Diego, commissioned through the United States Embassy. Nationally, Jessica's work has been produced at multiple venues and festivals along the East Coast. From N.Y.C. to Homestead, FL., she has been commissioned to set work for various companies, studios and independent artists.
Jessica has served as the professor of Ballet at Florida School of the Arts, St Johns River State College, in Palatka, Florida since 2014. Here, she teaches a variety of technique classes, choreographs for dance concerts and musicals, and enjoys photographing dancers in action.

---
Andrea Montez - Dance
(2021)
B.F.A., The College at Brockport
M.F.A., Wilson College
Born in Los Angeles and raised in New York, Andrea Montez began studying dance and theater at the early age of 7. She earned her BFA in Dance from The College at Brockport and MFA degree in Choreography from Wilson College. Throughout her undergraduate studies, Andrea worked as an apprentice and intern for Red Dirt Dance and Monica Bill Barnes & Company. Additionally, Andrea was the recipient of the Santo J. Giglio Award for Choreography, presented her choreographic research at The American College Dance Association and the National Conference of Undergraduate Research. Upon completing her BFA degree Andrea relocated to New York City, where she danced professionally and began teaching at renowned dance centers, such as 92Y Harkness Dance Center and Mark Morris Dance Group.
Being a New York City based dance artist, Andrea had the great pleasure to perform for Mariah Maloney Dance, Falcon Dance, 92Y's Community Dance Project NYC, and Sarah Rose Dance, to name a few. Performance venues include, Dixon Place Theater, Hudson Guild Theater, City Center, Buttenweiser Hall, Gibney Dance Center, Mark Morris Dance Center, and Steps on Broadway. Amongst performing and teaching in New York, Andrea simultaneously pursued her MFA via a low residency program at Wilson College.
During that time Andrea worked closely with her mentor David Dorfman, (choreographer of Broadway's Indecent and artistic director of David Dorfman Dance.) Through her MFA research she began merging the performance mediums of dance and theater. All of which culminated into her MFA thesis concert, an original dance theatre work entitled In Correspondence which premiered at Brooklyn Arts Exchange.
Due to the recent pandemic Andrea relocated from New York to Florida and is now in her inaugural year at Florida School of the Arts. She enthusiastically joins the talented faculty at Flo Arts as Instructor of Contemporary Dance and co-director of the dance program.

---
Justin Murphy - New Media Design & Animation
(2018)
B.A., Jacksonville University
M.A., Academy of Art University
Justin Murphy received his BFA in Computer Art & Design at Jacksonville University and his MFA in Illustration/Concept Art at The Academy of Art University in San Francisco. He is a published author, illustrator, and animator with over 25 years of experience. His published works include the graphic novels 'Holidaze' (2010) and 'Cleburne' (2008 Xeric Award Winner & ForeWord Magazine's Book of the Year). His stage musical 'Eagle Song' (2000) starred Jamie Lynn Sigler of HBO's 'The Sopranos' and his rock opera 'Fallen Angel' (2006) won the Best Musical Award at the New York International Fringe Festival.
Prometheus Entertainment has licensed his illustrations for 'Unexplained' and 'In Search of Monsters' on The History Channel & The Travel Channel. He is also currently in production as the Director and Producer for the animated feature film 'Dawgtown' starring Jason Beghe (Chicago PD), Stacey Dash (Clueless) and Former World Heavyweight Champion George Foreman.

---
Victoria "Torrie" Sanders - Scenic/Lighting Design
(2019)
M.F.A., Virginia Commonwealth University
B.F.A., University of Florida

After spending 15 years as a theater manager in Virginia, Victoria "Torrie" is overjoyed to return to her roots in Florida. With a deep and abiding love of theater, she has worked and volunteered as a designer, director, educator, technician or actor for a myriad of companies such as West Port High School, Grace Episcopal Day School, Ocala Civic Theatre, Marion Performing Ballet, Upstage Theater, Seaside Music Theater, Shakespeare Inc., Shoestring Players, Storybook Theater Company, and Walt Disney World. While in Virginia, she did the same at Thomas Nelson Community College, The Virginia Arts Festival, The American Theater, Peninsula Community Theater and Bruton High School. Torrie is delighted to join the FloArts faculty and share her love of the performing arts with her students.

---
Kandie Smith - Musical Theater Voice
(2014)
D.M.A., College-Conservatory of Music, University of Cincinnati
M.M., University of British Columbia
B.A., Stetson University
Dr. Smith has enjoyed a vibrant career in musical theater and operetta. She has sung leading roles with a variety of local, regional, and international companies, and has sung the soprano solos in a number of oratorios presented by local and regional organizations and orchestras, including the Romanza Festival, St. Augustine Community Chorus, Winter Park Bach Festival, the Orlando Messiah Society, and the Daytona Beach Choral Society. An active member of the National Association of Teachers of Singing and Actor's Equity Association, she is frequently called on to serve as an adjudicator for local, regional and national singing competitions, and has been a presenter multiple times for the Florida Theatre Conference and the Southeastern Theatre Conference.
Smith's students have won and placed in NATS Student Audition competitions at the local, regional and national levels, and are actively performing in companies around the US. When transferring to 4-year institutions to complete their BFA degrees in Musical Theatre, they are consistently well received, and frequent recipients of significant scholarships. Smith uses her training and licenses as a professional life coach (ASPLC); Certified One-To-One HeartMath Provider, and HeartMath Trainer to educate her students on the the profound (and often unrecognized) detrimental effects of neuropsychophysiological incoherence that prevent artists from achieving their desired goals. She promotes the use of conscious, purposeful thought and energy to produce transformative results in her students.

---
Rachel Washington - Adjunct Graphic Design/New Media
(2019)
M.S., Arkansas State University
B.A., Palm Beach Atlantic University
After graduating with a bachelors in graphic design, Rachel decided to continue her education by obtaining her masters degree in Digital Media Management, where she was able to combine her graphic design background with digital marketing.
Rachel has 10 years experience as a graphic designer in both professional roles, including working as Publications Specialist at St. Johns River State College, and as a freelance designer. After establishing her freelance company Elevated Design Co. in 2014, she has had the opportunity to work with clients across the United States.
In her free time, Rachel and her husband relax at home with their three dogs, go camping in their pop-up, and work on crafts.

Questions?
Rachael Holt
(386) 312-4300