HEALTH INFORMATION TECHNOLOGY 0350/0351
A.S. Degree - Limited access program
Are you looking for a career in healthcare minus the bedside care?

There IS a BUSINESS SIDE OF HEALTH CARE!

SJR State's HEALTH INFORMATION TECHNOLOGY program is designed to train students as technicians who provide health information services throughout the health care industry. These technicians serve as medical coders, clinical data specialists, data quality managers, and information security officers.

While the physicians and nurses take care of patients, the Health Information Technology (HIT) professionals are the ones taking care of the patient's information. From ensuring it is protected, private, captured, stored and made available when needed, to coding the information for payment by insurance companies.

Classes for the HIT program are offered online. Students who successfully complete the A.S. degree in Health Information Technology are eligible to sit for the national credentialing exam to become Registered Health Information Technicians (RHIT).

For more information about the program, call (904) 808-7465.

Starting salaries in Northeast Florida for health information technicians average $35,000 annually. Average wages after five years may increase to $55,000, according to the American Health Information Management Association.

About HIT
Health Information Technology (HIT) professionals play a critical role in maintaining, collecting and analyzing the data that health care providers rely on to deliver quality health care. They are experts in managing patient health information and medical records, operating computer information systems, coding diagnosis and procedures for reimbursement, and maintaining quality control of health records. Health Information Technicians serve as medical coders, clinical data specialists, data quality managers, and information security officers.

Students are eligible to sit for the national certification credentialing exam to become a Registered Health Information Technician (RHIT) after completion of the program or during their last semester with approval of the Director for early testing. The RHIT exam is a national certification offered through the American Health Information Management Association (AHIMA).




Program Details
Start Date: Fall
Program Requirements: See Catalog
Program Plan-Course Rotation: (PDF) (Excel)

Program Length:

Two years: The A.S. degree program can be completed in approximately two years with students attending classes full-time.
Four years: Complete your A.S. degree and continue your education with SJR State's Bachelor of Applied Science degree in Organizational Management and a specialization in Health Care Administration.
Location: General education courses can be completed on any of the three SJR State
campuses or online. Degree specific courses are offered online. Professional practice experiences are scheduled
in health care facilities within the regional area.

Program Outcomes/Certification Pass Rate
SJR State
2020/2021
Annual Enrollment
13
Retention Rate
93%
Graduation Rate
100%
Employer Satisfaction
100%
RHIT Pass Rates
50%
RHIT first-time Pass Rates
50%
Student Satisfaction
100%
Employment Rate within 1 Year
100%
Questions? Call (904) 808-7465.
For an on-campus appointment contact the academic advising department on a campus near you.




The Health Information Management accreditor of St. Johns River State College is the Commission on Accreditation for Health Informatics and Information Management Education (CAHIIM). The College's accreditation for the Associate degree in Health Information Technology has been reaffirmed through 2021. All inquiries about the program's accreditation status should be directed by mail to CAHIIM, 200 East Randolph Street, Suite 5100, Chicago, IL, 60601; by phone at (312) 235-3255; or by email at info@cahiim.org.
Job Outlook / Salary
Career Coach is designed to help you find a good career by providing the most current local data on wages, employment, job postings, and associated education and training. Visit the Career Coach website.
"My professional background is actually in finance, so this field was a big change for me. When I decided to go for HIT, there was a lot of political debate about the ACA (Affordable Healthcare Act). With healthcare being in the front of everyone's mind, I saw it as a growing industry with a lot of opportunity for me to foster a brand new career."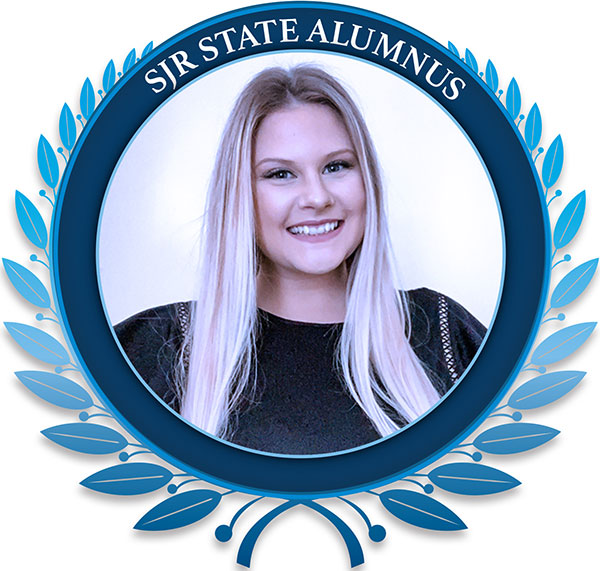 "My interest in health information technology came from my love for the medical field. I knew I didn't want to be a "hands-on" professional, but I wanted to still care for patients. ... The more I learned about health information management professionals and how they contribute to patient care intrigued me. The importance of accurate, quality documentation for patient care is vital for the patient's health, which made me want to get my associate of science degree."