PRESS RELEASE: SEPTEMBER 18, 2023
Day of giving, community service at SJR State
Vikings Day of Service
St. Johns River State College employees and students gathered Friday in support of the College's semiannual community service day – Vikings Day of Service. Volunteers from the Orange Park, Palatka and St. Augustine campuses volunteered for service projects ranging from highway cleanups and assisting community shelters to replenishing the College's food pantry.
The campus food drive resulted in the collection of canned goods, instant meals, hygiene items and school supplies to restock the Viking Exchange - three on-campus food pantries created by employees to assist students with food insecurities.
Ann Spinler, SJR State's learning culture specialist, who helped lead the food drive on the Palatka campus, said that by focusing on the College community, employees can be the light and encouragement that others may need. "This service can make a tremendous difference to the person who is in need," Spinler said.
Organizations participating in the service day included: The ARC of Putnam, Clay Education Foundation, Council on Aging, Lee Conlee House, Orange Park High School, The Heart of Putnam, Keep Putnam Beautiful, Putnam Animal Control, United Way – Home Beautification, Waterworks Environmental Education Center and The Quigley House.
In 2019, SJR State Chief Academic Officer Melanie Brown spearheaded the event to engage employees and students as volunteers in meaningful service opportunities that address the community's and College's needs. "This is our fifth year of sustaining service events and growing SJR State's community involvement," Brown said. "The reason St. Johns River State College is so special is because of the dedication of our faculty and staff to our students and our communities," Brown said.
Additional photos from the Vikings Day of Service can be found at: https://www.flickr.com/photos/sjrstate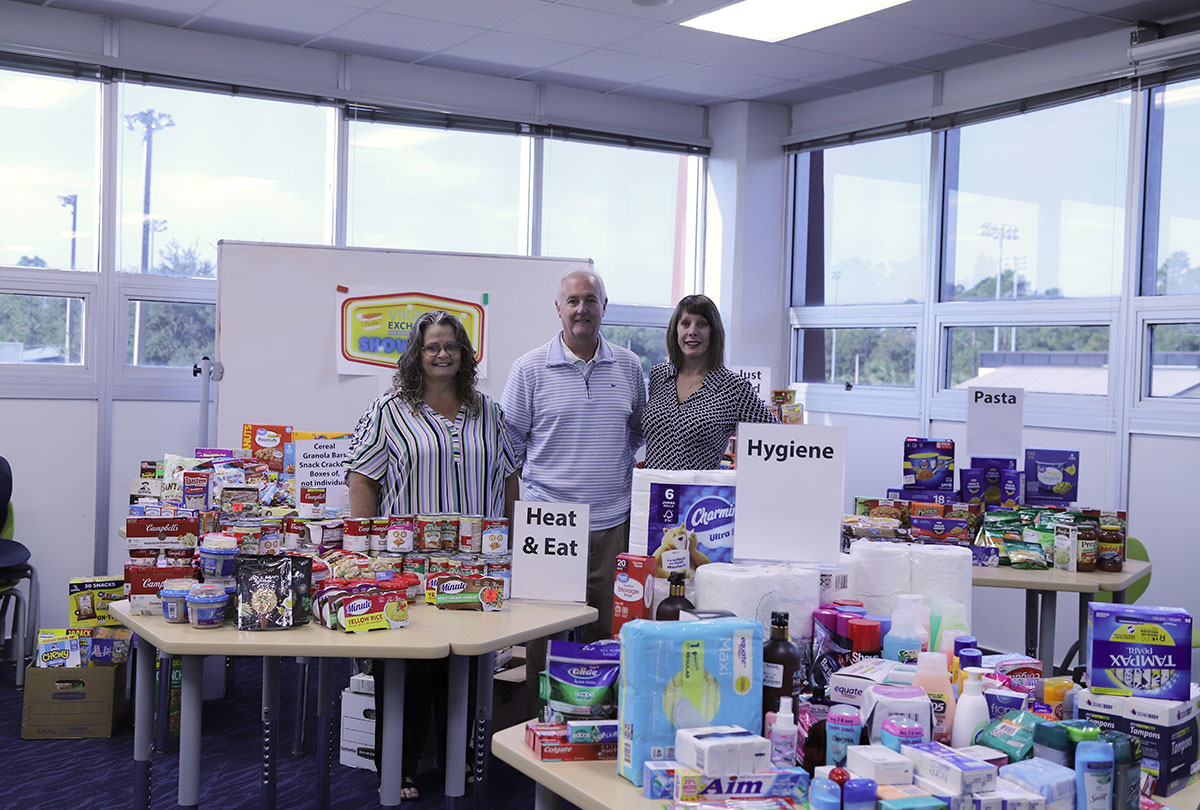 President Pickens and the items collected in the PAC Food Drive


RECENT STORIES