Bachelor's Degrees
St. Johns River State College expanded its programs to include baccalaureate degree programs in July 2010 after the official notification from the Southern Association of Colleges and Schools Commission on Colleges. This educational breakthrough will help extend the College to better serve and educate its communities as well as meet the regional employment needs.



*
($30 application fee)

Bachelor of Science in Early Childhood Education
Graduates will be eligible to apply for a Florida Professional Teaching Certificate in Prekindergarten/Primary Education (Age 3 - grade 3). Students will also earn endorsements in Reading and English to Speakers of Other Languages.

Bachelor of Applied Science in Organizational Management
The program is designed to provide the skills and knowledge necessary to enter the workforce in a mid-level management position. Students can prepare for careers within the public, private and non-profit sectors.

Bachelor of Science in Nursing
This program is designed for current Registered Nurses to advance their education to a Bachelor of Science in Nursing Degree.

A.A. Degree
A.S. Degree
College Credit Certificates
Career Certificate

* Visit our SSN Web page for more information regarding the College's use of Social Security Numbers.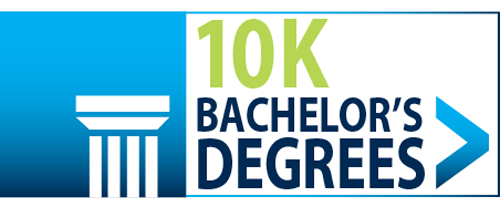 B.S. in Early Childhood Education
(386) 312-4242
or email Teacher Education

B.A.S. in Organizational Management
(386) 312-4194
or email Karen Balcanoff

B.S. in Nursing
(386) 312-4176

Articulated Baccalaureate / Graduate Degree Opportunities