APPLY TODAY
The SJR State Foundation offers numerous scholarships, funded by the contributions of businesses, non-profit entities, and individuals, to students who meet the criteria established by the scholarship donors. Generally, the following guidelines apply:
Applicants may be new or returning students.
Applicants may reside in or out of district.
Awarded students will be sent an acceptance letter/email with required documentation to be completed. The student must return all documentation to the Foundation before the scholarship award can be applied to their account.
Recipients must maintain good academic standing. Falling below a 2.0 GPA will automatically disqualify you for funding the following semester.
Selection criteria and requirements vary according to the individual award or scholarship. We invite you to apply for scholarships through our online portal system.
Apply for Scholarships: October 1 – April 1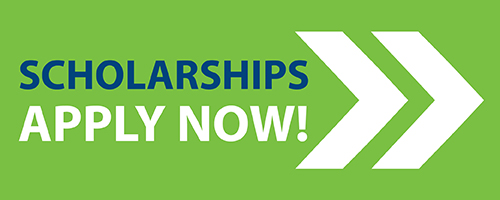 Please note that having a completed FAFSA on file with the College will help with the scholarship process. For more information about FAFSA, please visit here.
Additionally, you may qualify for scholarships outside of our system. You can learn more about those opportunities on the SJR State portal. Please call the SJR State Foundation at (386) 312-4100 for more information.
Thank you to our scholarship donors
Through the Foundation, deserving students receive scholarships, tuition assistance and help to cover costs associated with textbooks and other educational materials. You can view a full list of scholarship donors here.
Featured Scholarship

In partnership with SJR State, the Woman's Exchange of St. Augustine annually awards multiple scholarships to women pursuing college studies. The Woman's Exchange aims to assist traditional and non-traditional female students with preparing themselves for greater workforce opportunities.
FOUNDATION | ABOUT US | WAYS TO GIVE | SCHOLARSHIPS | ALUMNI